Whoot Whoot!
You have just made an E-P-I-C decision! The Frugal CrediTnista is the ONLY company that combines Education + Credit Building Services to help you TRANSFORM your Money, Credit & Overall Finances!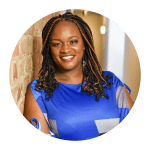 We Can't Wait To See Your Over
The Next Few Months!
Our 90-Day Credit Slay Program includes:
A 1-on-1 Credit Strategy Session, where we'll ask questions to better understand your goals, discuss your credit profile, and answer your questions so that we can develop a customized action plan for you.
A Custom Credit-Building Action Plan that will outline:

The specific items that need to be disputed to achieve your credit score goals,
Personalized initial dispute letters for you to mail to challenge those accounts,
The accounts that may need to be settled, balances reduced, or negotiated for Pay-to-Delete,
Specific accounts to add to your credit profile – with instructions on how to use them – to begin rebuilding your credit scores with the right products.

60-Days of Email Support with your very own Personal Credit Coach.
One Follow-Up Credit Strategy Session within 90-Days of your Initial Consultation, so that we can ensure you are focused and on the right track to achieving your credit goals.
***BONUS: 90-Days Inside of my DIY Credit & Wealth Building School, Credit on Fire Academy!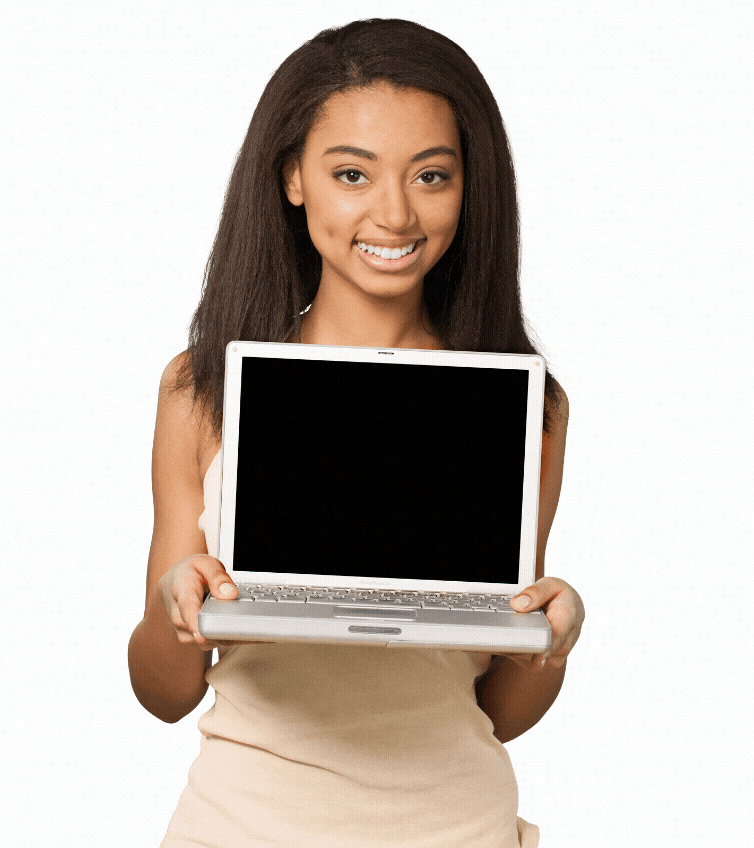 Thanks for all your help its been a little over a year and I have made it to the 700 club! Sometimes you need someone with clear Guidance & a Plan of Action on this Journey to repairing & maintaining your credit, well I got just that! Professional Service - Simple process, ***Amazing Customer service by the way! Hands down. I now have a good mixture of all kinds of account such as AMEX platinum, Chase 25K, Navy federal 30K, Credit union accounts. My student loans have been all on time for 3 years now. Just wanted to say thanks to Keesha & The Frugal CrediTnista, it has been a journey!
I just completed my 1st consultation and I an sooo enjoyed! My credit coach really put my nerves at ease! Prior to our meeting I could have sworn I was in bad shape because my utilization was high. Come to find out I'm in pretty good shape. Thank you for your recommendations to help me lower my utilization. I was approved and looking forward to implementing the other recommendations you'll give to me. Thank you again for all of your help!!!!
My 1st Credit Consultation call really motivated me and gave me the guidance I needed on what the next steps are for me to get my credit lit! Now that I know what I need to focus on, I have the confidence to know I can do this. Thank you so much for guiding me in the right direction!
Using wisdom given, I've been more intentional about the application of knowledge and I'm more responsible with my spending and focus!!! I've had 1 card that has been at a $300 limit for at least 8 years!!! Got an email this morning of a $3k limit increase!!! This was also another opportunity to speak to my 5 daughters about credit and what it means. ✊🏽✊🏽✊🏽 Thank you team!! Keep up the great work and be encouraged!!
Great! Your first step is to complete an Initial Consultation with a Member of our Credit Services Team. To do this, you'll select the "Get Started Today" button below, where you'll complete your investment. We'll send you a custom link to our private online calendar, where you'll schedule your Initial Consultation with a member of our Credit-Coaching Team.
The investment to schedule your Initial Consultation is just $35, which will be deducted from your program if you're eligible for services.
During your consultation, your credit reports will be reviewed, a brief overview of our findings will be discussed, details of our services will be explained, and any questions you may have will be answered. This is an opportunity to ensure you fully understand our 90-Day Credit Slay Program, to determine if we're a great fit for each other, and most importantly, to see if you truly need our services.  We've found that some of the people who are interested in our services, only need a bit of direction, not a full Credit Coaching program; which we'll gladly provide during your Initial Consultation.
When you arrive at our online calendar, you will need to input your login credentials – or attach your 3-Credit Bureau Credit Monitoring Report – from either Identity IQ or My Free Score.
PLEASE, NO Credit Karma, Credit Sesame, or any other credit monitoring report that does not provide data for all 3 credit bureaus in ONE report.
* NOTE: Services are not available in GA: however, we can provide you with the support, tools, resources, and step-by-step dispute strategies inside of our DIY Credit & Wealth Building School, Credit On Fire Academy. We have Partner Companies for Services in SC/CO/LA/OR/KS/CA.
* If you live in one of these states, and complete our Pre-Enrollment Form, you are authorizing us to have our Partners contact you in regards to Services in your area.
I just completed my Budgeting Consultation and I must say it was very eye-opening. She was awesome. I didn't realize how much money I was "blowing" throughout the month. She helped me to finetune my budget, prioritize my debt payments, and was very encouraging. I highly recommend this service for anyone struggling to manage their credit and their money!
Fantastic! Yes indeed! My coach was punctual with my consultation time. Although I had a list of questions, she addressed them right from jump getting to them before me. That really spoke volumes to me about Netiva's team's knowledge on credit issues. I definitely feel good about the next steps I take. Specifically, I no longer feel intimidated by my student loan debt and see time is on my side. Thank you Netiva, I will without a doubt be recommending friends and family to you and your team.
Today, I learned that I was approved for an AMEX corporate credit card, which as of 2019 is a requirement for my job. Two years ago after experiencing financial hardship and my credit dropping, I would have never been approved. #700Club!
Joined and took the Claim My Keys Challenge this Fall. I did as taught and ended up finding a program for first time home buyers that helps with the down payment of 8K at 0% interest and pay I it back when I sell the house. I closed!. The seller pays closing cost at 2.5% and a home warranty for a year plus $2,000 gift card for Menards (home supplies store). I only paid $2300 out of pocket. It's a 3 bedroom and 2 bathrooms with 2000 Sq ft. We are turning it into a 5 bedroom. 🙂 My credit score went from 575 to 800. Thank you for everything! I am a single mother of 3 kids and thought this would never happen.