Despite what some would have you believe, filing bankruptcy isn't the end of the world.  And as far as home ownership is concerned, you will be able to purchase a home well before your bankruptcy falls off your credit report (which can take up to 10 years).
As a Real Estate Professional of 14 years and a Credit Professional of 10 years, I'll give you one crucial piece of advice:
Save Some Money Man!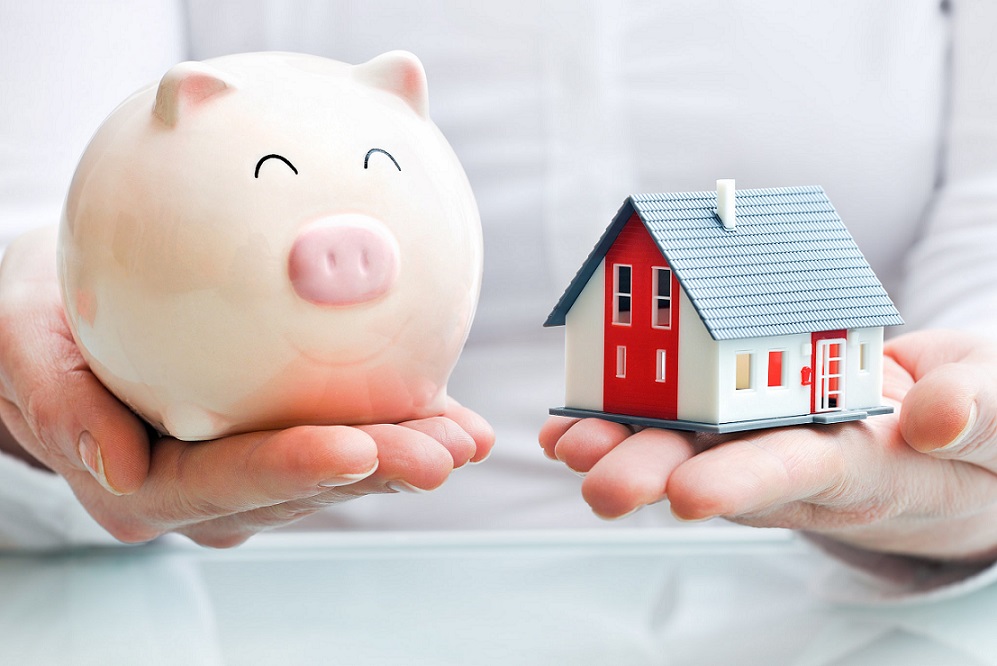 Yes, you can purchase a home in as little as 2 years after bankruptcy, but having more money in the bank ensures that the other areas that lenders look at when approving you for a home are on point as well.  Let me explain.
A lender looks at the following factors when approving you for a home:
Your Qualifying Income
Your Debts
Your Credit
Your Down Payment
Liquid Assets
The Home You're Purchasing
Since you have a bankruptcy on your credit report, your credit profile will be 'okay' (we're not talking scores, we're talking the overall strength/risk level of your credit profile).  To become more of a good credit risk that a lender will want to do business with, you want to ensure that the income they are using to qualify you for a home is stable, that your monthly debts are low, and that you have some money in the bank for down payment, reserves, closing costs and pre/post-closing expenses.
Easier said than done, right?
This is why home ownership requires pre-planning!
Pre-planning involves knowing which loan type you are interested in applying for, and what their requirements are regarding bankruptcy.  Each loan type has restrictions on how long after you have been discharged from your bankruptcy; you are eligible for a home loan with them.  Here's a summary below:
Waiting Periods for Chapter 7 Bankruptcy:
FHA Loans, VA Loans

two years from the discharged date of the Chapter 7 Bankruptcy.

USDA

Three years from the discharged date of the Chapter 7 Bankruptcy.

Conventional – Fannie Mae and Freddie Mac – the two companies who sets mortgage guidelines for Conventional Loans

four-year mandatory waiting period from the discharged date of the Chapter 7 Bankruptcy.
If you discharged a mortgage in your Chapter 7 Bankruptcy:
Conventional – Four years after the discharged date of your Chapter 7 Bankruptcy even if your foreclosure was recorded after the Chapter 7 Bankruptcy discharged date.

The actual recorded date of your foreclosure does not matter if you had a mortgage part of your Chapter 7 Bankruptcy for qualifying on Conventional Loans.

VA – Two years after the discharged date of your Chapter 7 Bankruptcy even if your foreclosure was recorded after the Chapter 7 Bankruptcy discharged date (except it if was an FHA loan).
FHA, USDA Loans – a three-year waiting period

To qualify for an FHA Loan, waiting period is counted from the recorded date of your foreclosure which can be a much later date than the discharged date of your Chapter 7 Bankruptcy. Many mortgage lenders are not in a major hurry to transfer the name of the homeowner into their names so many times, it may be years before a home buyer can qualify for a FHA Loan because the waiting period time clock does not start until the homeowner's name has been transferred out of their name and recorded in the county's recorder of deeds office.To put this in perspective, my clients foreclosed on their home in 2013, Bank of America didn't transfer it in their name for 2 years!  This means they couldn't purchase with FHA for a total of 5 years.
Waiting Periods for Chapter 13 Bankruptcy:
If you are discharged from your Chapter 13 Bankruptcy, FHA has no waiting period to qualify for home loan; VA is two years & USDA is three years
Fannie Mae and Freddie Mac require a two-year waiting period after a Chapter 13 Bankruptcy discharge date
If you are still in your Chapter 13 Bankruptcy Repayment Plan, you can qualify for a home loan with the Bankruptcy Trustee's approval with FHA, VA, USDA in one year with 12 months of documents on-time payments.
Dismissed Bankruptcies require a four-year waiting period for Conventional financing.  USDA, VA, and FHA don't specifically have a waiting period after a bankruptcy dismissal, but most of my clients have had a waiting period similar to a discharged Chapter 13 Bankruptcy listed above, it just started from the dismissal date and not the discharge date.  You still have to meet the lender's credit, income, debt, etc. approval guidelines.  Ensuring that all of your accounts that were included in your Chapter 13 are reporting correctly and have been resolved/deleted (i.e. you can't have $10,000 of unresolved debts remaining on your credit reports) is important as well. (If you need assistance with this, check out my credit coaching services)
Extenuating Circumstances – Some people have been able to shorten waiting periods after being discharged from bankruptcy if they had 'extenuating circumstances'.  Extenuating circumstances are one-time events that happened unexpectedly that caused a financial strain that was beyond a borrower's control.  Examples are illnesses, death of a spouse who was a significant contributor towards the household's expenses, significant loss of income, etc.
Key things to remember, your payment history and credit must be on point since the extenuating circumstance occurred, you cannot still be adversely affected by the isolated incident that created the financial issues.
Non-Qualifying Mortgage Loans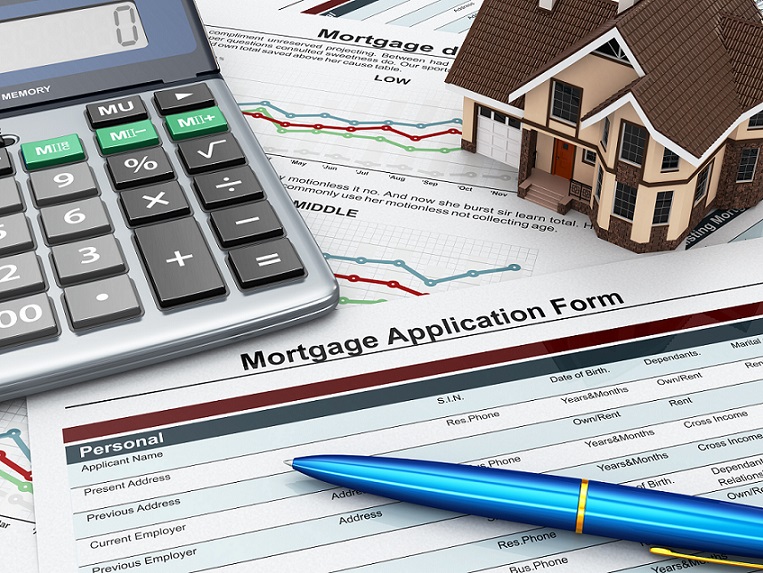 There are some loans available that have no waiting periods after filing for Bankruptcy.  These are called Non-QM Loans.  I don't want you to look at the 'non-qualifying' part of this option and get freaked out.  Non-qualifying mortgage loans simply don't meet the strict guidelines set by the Dodd-Frank Act of 2010.  They still require good credit scores, a solid work history and a decent amount of liquid assets.  This option comes in handy, however, when you are able to purchase a home after being discharged from a bankruptcy, and every other lender who only issues Qualifying Mortgage Loans tells you 'No'.
There are no waiting periods after filing for Bankruptcy and the credit, debt and qualifying income requirements will vary per lender.  I suggest this to my financial coaching and personal credit coaching clients when they have money in the bank for the hefty 10-20% down payment, have been paying on time on EVERYTHING, and we have done a good job at rebuilding their scores to at least 600+, and their overall finances since filing for bankruptcy are on point.  Here's a list I review often of lenders who offer Non-MQ Loans.
Pay On Time
If you are late on anything or receive new collections, judgments, charge-offs, etc. after you have been discharged in bankruptcy, expect to add a year or two after the waiting periods listed above.  Who wants to lend to someone who hasn't learned their lesson?
Credit scoring wise, a late payment after a bankruptcy will tank your scores even more.  This is why the first step after a person has filed bankruptcy, is to create a budget!
Once you've filed and have been discharged, don't even get into the credit game again until you have gotten a solid spending plan together.  If you are on a Chapter 13 repayment plan, one missed payment will disqualify you from the 1 year waiting period as well.  Your ability to meet your financial obligations I looked at more than your credit scores.  You MUST be ready to take on a bigger expense – namely your home loan – and your spending patterns and payment history reflects that.
Conclusion
I know this was a lot ?.  Usually, at this point, I'm asked: "Well, can't I just pay you to remove the bankruptcy from my file?"
Sure, but a lender will still find out.  First, you are asked on the loan application if you have filed for bankruptcy before, and if you lie you can be charged with loan fraud (plus, what lender will lend to someone who lied on the application???  NONE).  Second, lenders pull a public record report and they will see it anyway; so, the waiting periods will still apply.
What I can help you with is getting prepared to Boss up your Finances for Home Ownership:
We can take a deep dive into the lender's guidelines,
What they are looking at to approve you,
How to create and stick to a budget that will allow you to pay everything on time, generate more income, put more money in the bank for your Liquid Assets, and to Pay Down Debts (and which ones to pay),
Give you all the strategies for Soaring Your Credit Scores,
Providing you with a list of companies to reach out to for Down Payment Assistance Programs,
Gifting you my best #HomeTeam Real Estate & Mortgage Experts as a resource for you to Claim Your Keys!
And so much more!
I have 3 resources for you; consider them ALL:
My FREE 10-Day Claim My Keys Home Buying Challenge – 10 days of beginner steps to preparing your finances for home ownership – budgeting, savings, credit, and more!
My

Credit on Fire Academy

– An EPIC Members Club that literally gives you the keys to your Financial Transformation.  I'll walk you through how to budget, how to tackle almost every negative item on your credit report, how to prepare for your first home purchase, your first investment property purchase, and soooo much more!  You can see a list of courses current available here, and when you join, mark your calendars for our Live Lessons and Q & A sessions every 2 weeks!
My Rent 2 Home course.  We'll spend 12 weeks together giving you everything you need to achieve your dream of home ownership!  Over 96% of our students have become homeowners because of this course.  Want to hear something even more awesome?  Over 60% of my students have used the knowledge in this course to help at least one other person to transition from renter to home owner as well.  Talk about Empowerment!!!  
Can't wait to see you in class!
~ Netiva
P.S.  If you are looking for credit products to begin rebuilding your credit after bankruptcy, Click Here.