I've been denied a job based off of the negative information on my credit.
Yep, it's true.
I was an independent contractor for a very well-known wealth management firm, and all of their employees had to pass a background and credit check.
After passing the background check and crushing the interview process, I was shocked when the HR rep informed me that I would remain an independent contractor and would not be considered further as an employee.  OUCH!
Talk about embarrassing.
Even worst I had to smile and thank her for the opportunity and then train the person that was ultimately hired for the position that I applied for.  I was pissed, but at the end of the day I could only blame myself.
At that point in my life, I'd never really focused on my credit.  I mean, if I could afford to pay a bill after I got through spending my paycheck on what I wanted to spend it on; I paid it.  If not, they had to wait until I decided to pay them (Aah, the joys of financial maturity!)
After that unpleasant experience, I began wondering why the heck an employer had to check my credit anyway.
As a contractor, I had already been performing the job well, which prompted them to offer me the position on a permanent basis in the first place.
Here's what I found…
A 2012 Society of Human Resources Management (SHRM) survey found that 47% of employers obtain credit reports on applicants as a part of their screening process for some or all positions.
Although most credit checks are used for applicants that will deal with financials, some employers pull credit information for all of their potential employees when making hiring, promotional or transfer decision.
Note:  If you live in one of these eleven states, employer credit checks may not be something you need to worry about.
What are employers looking for?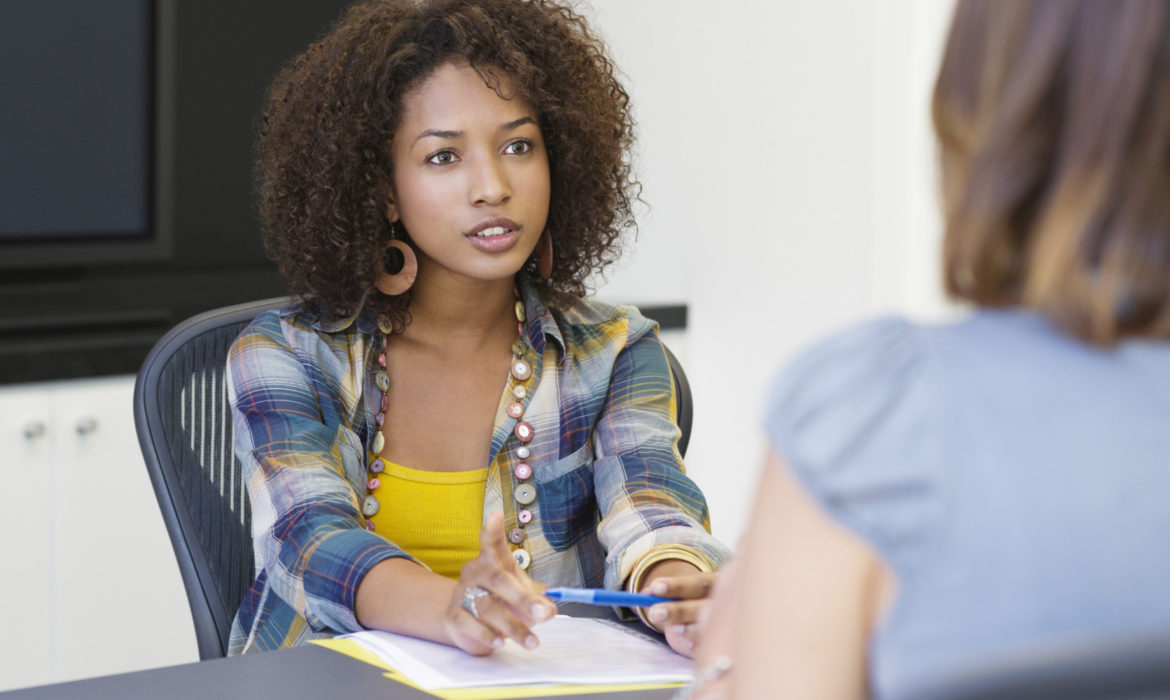 Employers are looking for patterns of behavior.  If they see consistent late payments, they may feel you're untrustworthy and/or irresponsible.  If they see large financial debts or other financial issues, they may feel that these issues may get in the way of your position there OR that it could affect your position/decisions in their organization.
In layman's terms: "If I hire this person who is in a financial bind, can I trust that this person won't steal, commit fraud, or put the organization and/or our customers at risk to get out of their current financial predicament?"
Not only that, but companies are becoming more and more concerned about productivity and its relation to financial stress.  Remember, you're hired to perform a job; if your financial situation is stressing you out, that means your mind may not be 100% focused on your duties, your absences and health-related illnesses may increase as well (based on a conversation with one of my HR professionals inside of my exclusive Members Club, Credit on Fire Academy).
Note:  Employers have access to your credit data; not your credit scores.
What Will an Employer See on My Reports?
Employers will see your personal data – name – including name variations, current and previous addresses, social security number, and all of your debt and payment history information on credit cards, mortgages, auto loans, student loans, personal loans, etc.
Here's an example: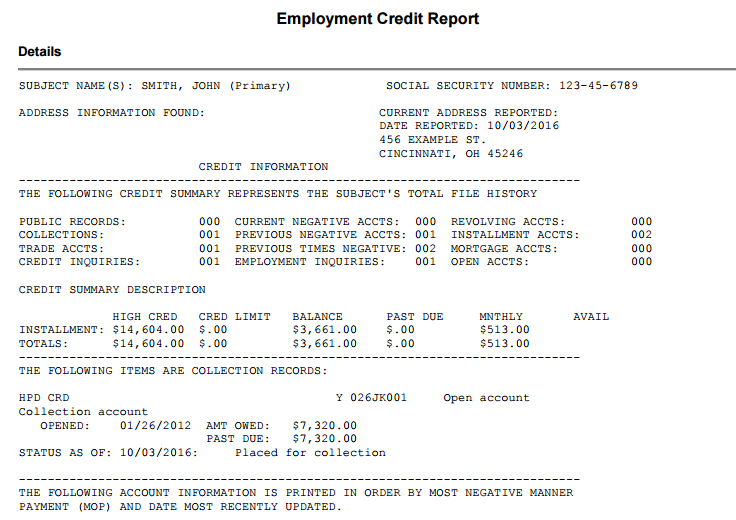 Per my Credit on Fire Academy member, the following items are viewed as red flags in the screening process:
Outstanding judgments & tax liens
Unpaid, newer collection and charged off accounts
Active Bankruptcy
High debt-to-credit ratio
What You Need to Know
Employers can't pull your credit reports at will, per the Fair Credit Reporting Act, they need your written permission.  If you don't want an employer to access your credit information, per federal law, they can use your decision to restrict access, (as well as the data found on your reports) as a reason to choose other candidates; – basically, you just kissed that job goodbye.
When an employer pulls your credit report, you don't have to be concerned about your credit scores dropping, because you are not applying for credit. Thus, an employer inquiry is considered a 'soft pull'; meaning it has no impact on your scores.
If you are concerned about the information found on your credit reports, it's best to be upfront about it.  I've found the best time to bring up concerns is when they ask for your permission to run your credit.
BE PREPARED!  Grab a copy of your credit report before you enter the final stages of the hiring process.  You can obtain a free copy of your credit reports from each bureau once a year at annualcreditreport.com.  If you'd like to monitor it on a regular basis, Credit Karma, Credit Sesame, and the Experian app are always good, free options.
If you are not able to quickly resolve the issues reporting on your credit, have a well-articulated explanation ready, as well as the steps you've taken to get back on the right track.  Per the same SHRM survey mentioned above, over 65% of employers allowed their job candidates to explain their credit report results before making a final decision regarding their job candidacy.
Working with a credit counselor?  Ask for a letter of recommendation from them as well!  I've written quite a few letters on behalf of my clients, informing their employers of their financial hardship and the steps they have taken thus far to improve their situation. 
Don't Fret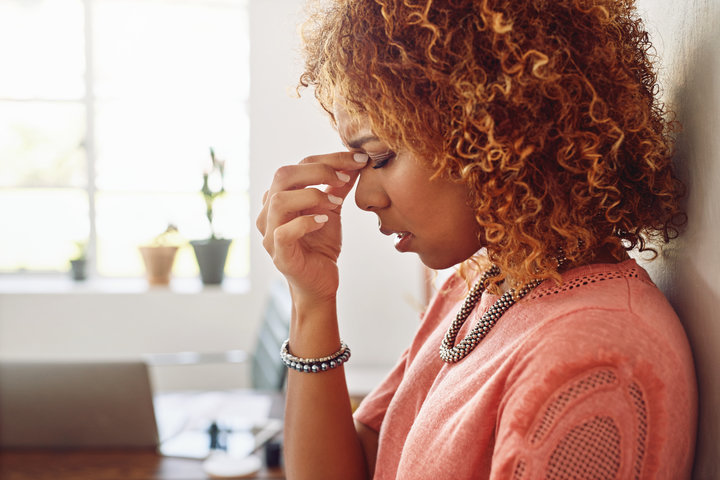 If an employer doesn't hire you based on the information found in your credit report, they will send you a notice informing you of such, as well as a copy of the credit report used to make their decision, and a copy the Federal Trade Commission's notice titled "A Summary of Your Rights Under the Fair Credit Reporting Act".  This notice will inform you of your right to dispute any information that may be inaccurate in the report.
After sending out this initial notice, employers will typically wait a few days before issuing you a final rejection as an employment candidate, so that you have an opportunity to rebut or explain any incorrect or damaging information found within the reports.
Once a final decision has been made to not move forward with your application, an employer must send you another notice called an "Adverse Action Notice".  This document will inform you that the employer will not be hiring you and will provide additional information of your rights, contact information for the company they pulled the report from, and a summary of your right to dispute the accuracy of the information found in the report, as well as your right to obtain an additional copy of the employment credit report.
Once you receive your credit data, go over it with a fine-tooth comb.  I've had clients ask the employer what accounts/items specifically concerned them that caused the turn-down for the position that they were applying for.
Most were honest.  Your next step is to resolve the concerns as soon as possible, to ensure it does not get in the way of future employment opportunities.
Of the employers surveyed for the SHRM study; 80% still hired candidates with questionable, negative marks on their credit reports.
Practice Healthy Credit Habits
Keeping your credit in good shape is good when job hunting, and for financial peace of mind overall.  Having good credit is just plain smart!
Here are some steps to take to ensure your credit doesn't cost you your next big job or promotion:
Pay your bills on time, every time
Decrease your debt-to-credit ratios. This is ratio looks at your credit card balances and compares it to your credit limits.  If you've used up most of your approved credit card limits, then your utilization is high, meaning you are a risky candidate.  Further, debt sucks; paying down debt reduces financial stress and allows you to focus on growing your money by putting it to better use – namely your financial goals.  20% is my preferred ratio.
Only apply for credit that you need, not to receive a discount off your purchase.
Monitor your reports often. Over 80% of consumer credit reports contain errors; catch them early!
What to Do Next
If you have been denied employment or will be job hunting and know feel your credit will be a barrier, don't wait, apply and see what happens; that is a complete waste of your and their time.  BE PROACTIVE and FIX YOUR CREDIT!
I offer 1-on-1 credit coaching services to help you soar past the credit requirements and into your new job!  So, pull your credit reports and schedule your Initial Consultation here ?!