Data breaches are happening at a record pace, and they show no signs of slowing. Last year alone nearly 1600 breaches were reported, exposing over 179 million records. Over 14 million credit card numbers were compromised, while 158 million social security numbers were exposed.
Or to put another way, if each record stolen belonged to a different person, that's more than ONE out of every TWO Americans who have had their financial or personal data exposed.
Imagine having only a 50/50 shot of protecting your social security numbers, credit cards, health records, and identity from would-be attackers. Yet, this is the REALITY for over half of Americans!
I've gotten a lot of questions recently on my The Frugal Creditnista's business page about our own readers finding out their data has been exposed on the dark web. Let's jump into some facts and options on how you can protect yourself, even after your financial information has entered into the wrong hands.
What to Do if Credit Fraud Happens to You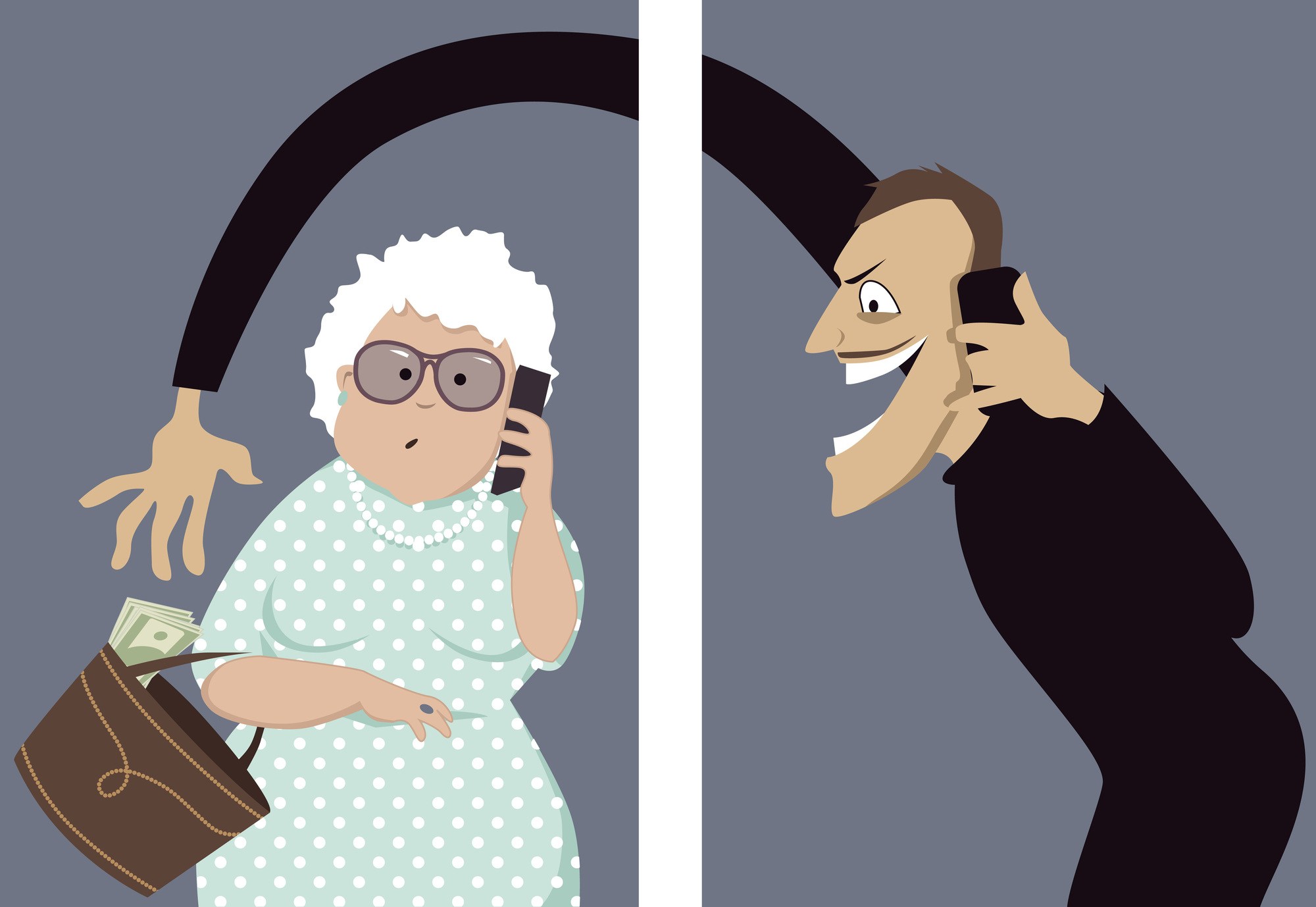 Here's the good news: banks, businesses, hospitals, and credit card companies are required by law to let you know if they've suffered a data breach that might affect you.
The bad news? They don't really tell you anything else other than someone MAY HAVE hijacked your data. They don't tell you what those hackers are doing with your data or if they're selling it on the dark web. And that feeling of unknowing can be scary!
The dark web is the place on the internet that most of us folks can't access. The websites here are not indexed by search engines, and about half the content on the dark web is illegal or fraudulent. People sell all kinds of information, like social security numbers, credit card numbers, drugs, and stolen goods.
If you get a letter from a company saying they've been compromised or an email (like many in our TFC community) saying your data has been found on the dark web… Don't Panic!
Here's what you need to do if your financial data has been compromised:
First, let your credit card companies know you think your data may have been stolen. Most of them will work with you to monitor your spending, and will even get you new cards to avoid unauthorized purchases. Also, keep a check on your bank account and credit score and alert your financial partners immediately if you suspect an error. It pays to do your homework!
You might be inclined to investigate other services, such as a fraud alert, credit monitoring, or a credit freeze, that will do all these things for you. I'm laying out a few details on your options so you can make an informed decision for your finances:
Fraud Alert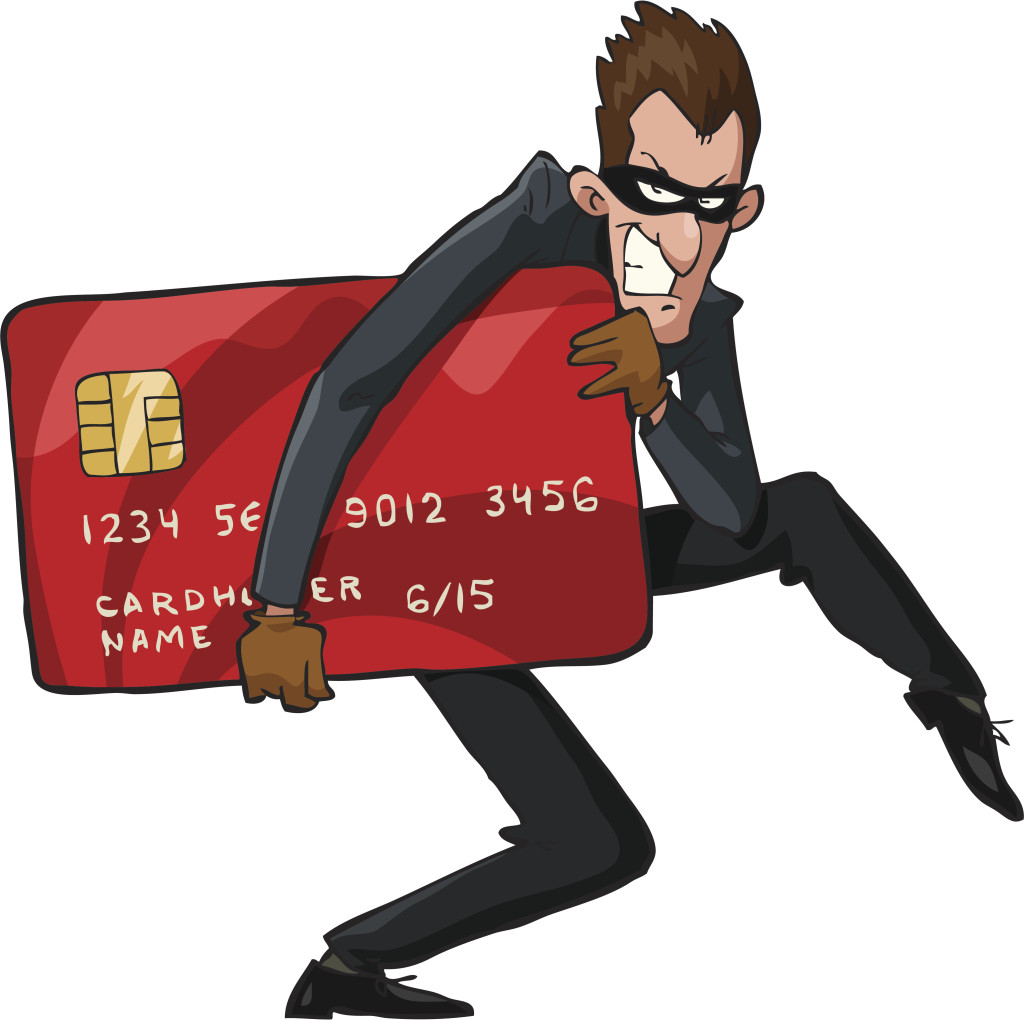 Most of the emails my clients have received about their info being sold on the dark web recommend placing a fraud alert on your credit file. Basically, this is a temporary, 1-Year (just updated!) notice that tells lenders pulling your credit report that you might be a victim of identity theft.
Doing this signals to the lender to take additional steps to verify your identity so that no one misuses your credit. This is a free service at the top three major credit bureaus (Experian, Transunion, and Equifax).
Three types of fraud alerts are available:
Fraud Alert.  Protects your credit from being access from someone without verifying your identity first; lasts for one year.
Extended Fraud Alert. If you have been a victim of identity theft and have a police report, this fraud alert protection will remain in place for 7 years.
Active Duty Military Alert.  Exclusively for those who are in active duty, it provides the same protection as a standard fraud alert, in addition to being removed from receiving prescreened credit offers from companies who buy marketing lists from the credit bureaus.
Fraud alerts are often confused to another comparable option – a credit freeze.
Credit Freeze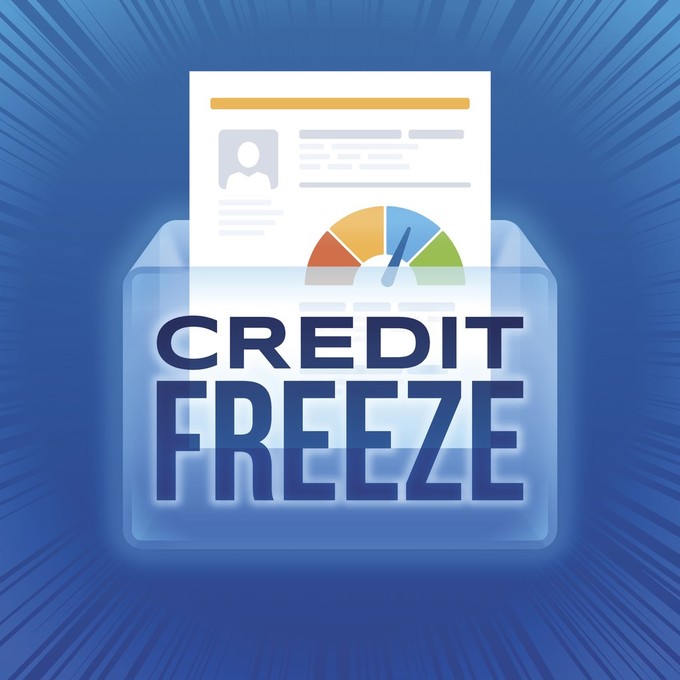 If you're frugal like me, you might be inclined to opt for a credit freeze if you find your financial information has been compromised.
This is definitely a cheaper option than credit monitoring or identity theft protection but I do want to caution those who are actively rebuilding/repairing their credit, and here's why:
A credit freeze only freezes your credit reports, not your actual credit, so you'll still get pre-screened offers and your current creditors that you do business with can still access your credit information. New lenders that you are looking to do business with, however, will not be able to pull your reports, which they will need in order to determine your creditworthiness. It can be a hassle if you need to open a credit card or obtain a loan while rebuilding your credit.  There is an 'out' though.
You can request a temporary "thaw" (unfreeze your credit reports) and later re-freeze it – this takes some planning ahead and requires you to contact each individual credit bureaus to do so.
It used to cost money to freeze your reports, but now it's free.
The difference between a credit freeze and a credit fraud alert is that a credit freeze completely locks down your credit and it remains on there until you remove it; either temporarily or permanently.  A credit fraud alert will remain in effect for one year, and a creditor can get a copy of your credit reports as long as they take the steps to identify your identity first.  For example, most credit applications require your email address and telephone number, so they may reach out that way.
Credit Monitoring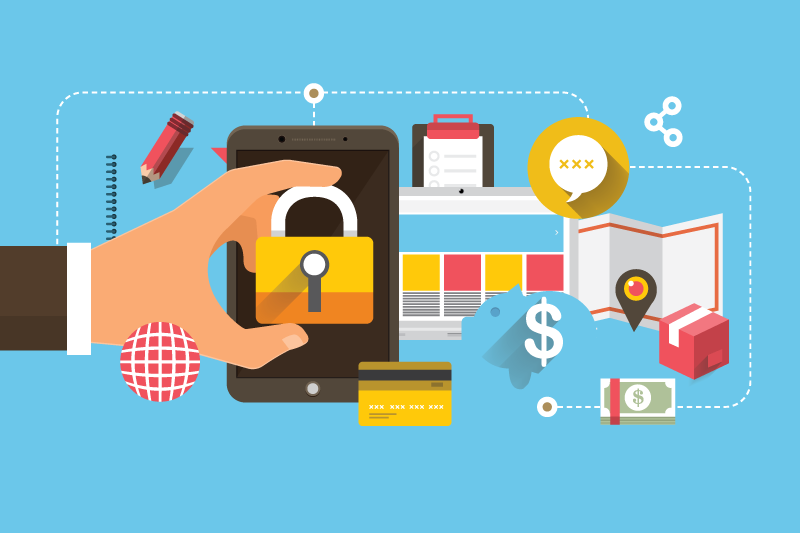 Credit monitoring is a popular option for many financially savvy persons even if your data hasn't been compromised. This service looks for changes in a person's borrowing behavior to find potential fraud and will alert the consumer of any detection they find. Credit monitoring services look at a person's credit report and credit score to help combat identity theft.
It's not a bad option for getting early warning about potential identity theft, but it's generally only effective after your identity has been stolen and used. In other words, it doesn't protect your identity from being stolen, but can help you take early action to mitigate the damage caused by identity theft.
Keep in mind, fraud alerts and credit freezes may be effective at stopping someone from creating new accounts in your name, however they do not stop people from compromising your existing accounts.
This is why many opt to invest in Credit Monitoring or ID Theft Protection services.
Why ID Theft Protection Is the Best Option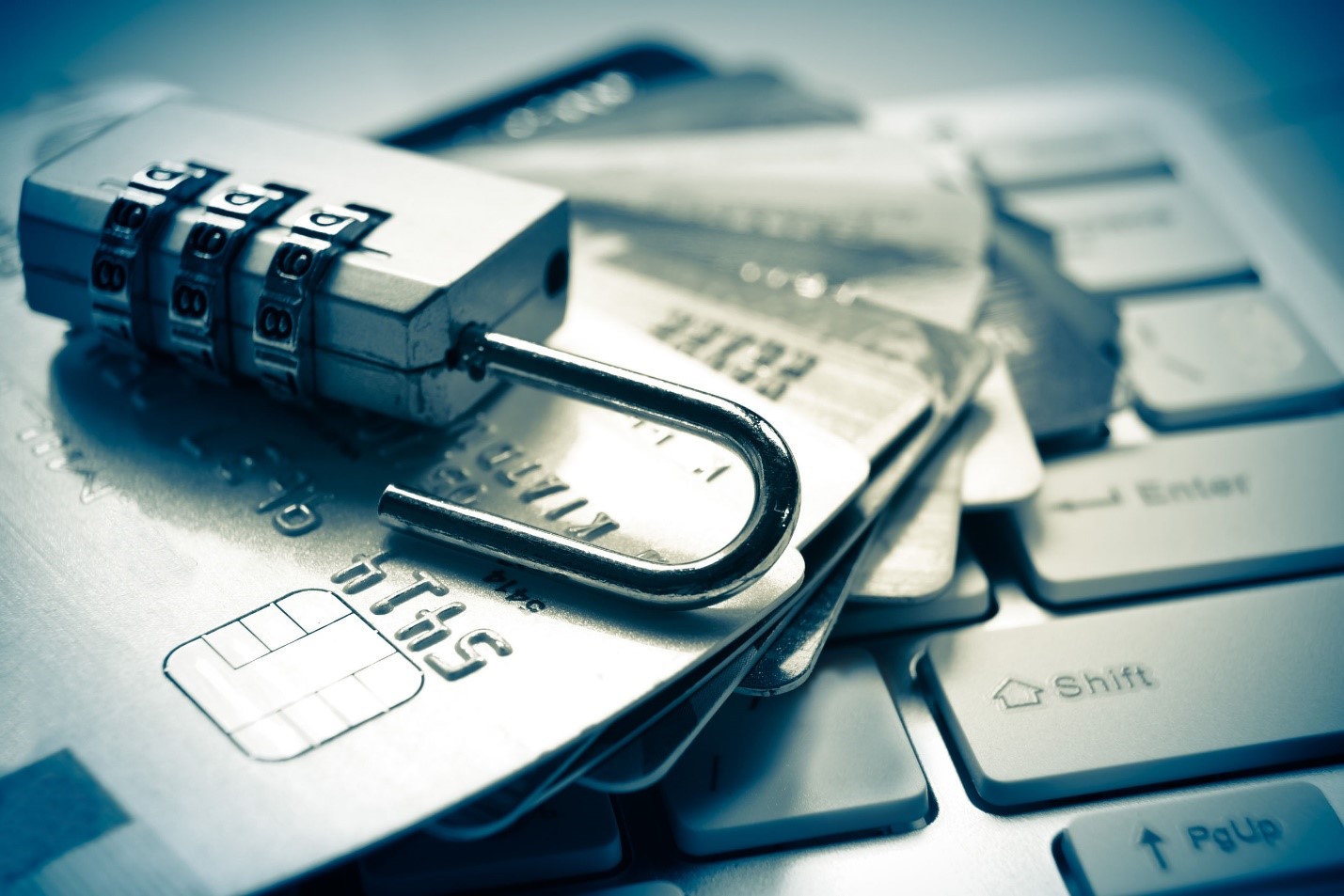 If you're going to invest in any type of service to protect your financial well-being, identity theft protection is usually a better route to take.
Identity theft protection is more comprehensive than credit monitoring (it actually includes credit monitoring as part of the service). Services like Lifelock look for information on websites, public records, credit applications, and other areas where your identity could be compromised.
Aside from just looking for gaps in protection, ID theft protection can reimburse you for out of pocket losses. Having your identity stolen can be a major expense for you, and you shouldn't have to bear the brunt of the financial upset on your own.
As a Credit Counselor, I tell all my clients that if you want to protect your financial future, Lifelock is the best affordable identity protection service you can get. They send you texts or emails whenever they see an issue and will work on your behalf to fix any issues so you don't have to go through as much trouble or hardship. You can check out their plans and other details here.  I've been a customer since 2012.
It's Never Too Late to Protect Yourself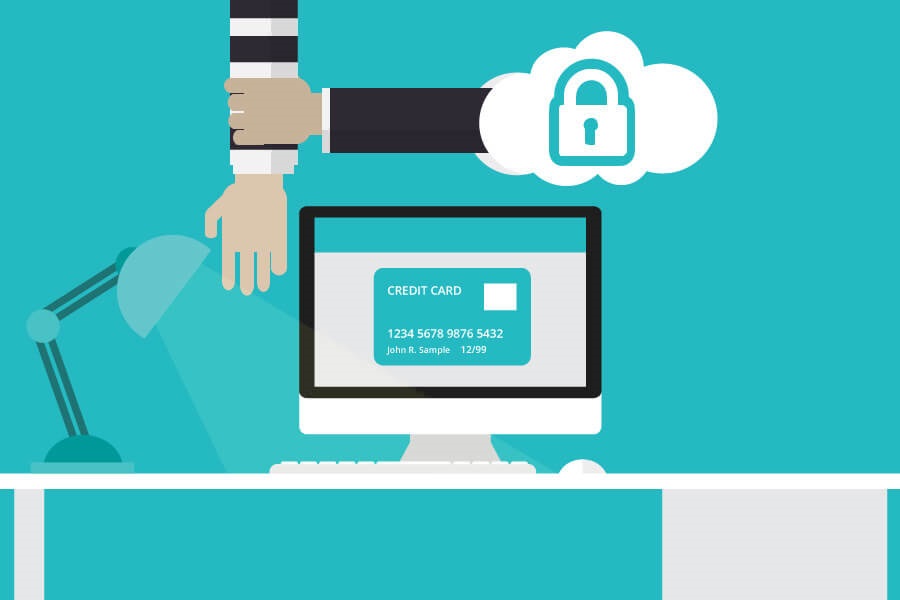 Obviously, the ideal choice is to prevent identity theft, rather than dealing with it after the fact.
Whatever service or technique you choose to protect yourself, YOU are responsible for staying on top of your credit and financial well-being. Check your scores often (checking your own score does not impact your credit), stay alert of potential fraud cases, and never let your guard down.
And of course, be an active part of the Credit Makes $ense Community for more ways to take control of your finances. Got questions? Comments?  Post them below!  I'll be happy to spread the knowledge 🙂
P.S.  Rebuilding your credit after an ID Theft has occurred can be tough!  You don't have to go at it alone ?.  My Credit on Fire Academy is the perfect place to the get education, step-by-step action plan, support and expert assistance (from yours truly) to get your credit back on the right track!  Get started to today for just $1!  (14-day Trial, and then $24.95/mth thereafter).