For months during the pandemic, renters were largely safe from eviction. An eviction moratorium prevented landlords from ousting renters that couldn't pay, which provided a much-needed cushion to millions of Americans who were out of work. That moratorium just recently expired, however.
The Supreme Court has since rejected any bid to extend the moratorium, citing that the CDC acted "unlawfully, even in the pursuit of desirable ends."
Currently, a federally imposed moratorium on evictions has not taken shape. What's more, only about $5.1 billion of the $46.5 billion in aid set aside for lagging rent payments has made it to the hands of those who really need it. So what can renters do in the meantime?
Here's what we know so far and how you can prepare to move forward, even if a new eviction is not put into place.
What Did the Eviction Moratorium Protect?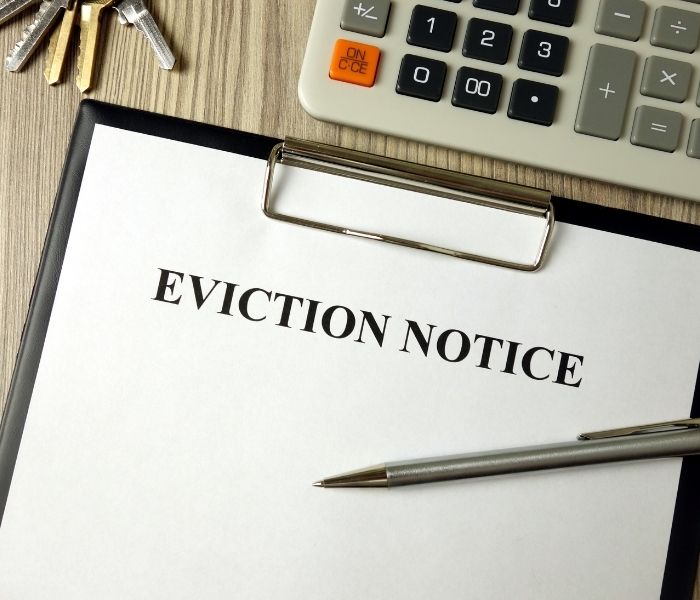 Early in the pandemic, the Centers for Disease Control issued an eviction moratorium, citing that evictions would only contribute to the growing public health crisis. The moratorium was designed to keep people in their homes who otherwise had lost their income and fell behind on rent. Nearly a third of the US population are renters, and nearly 14% of households had fallen behind on rent at some point during the pandemic, according to a HUD study.
However, the eviction moratorium is not the same as rent forgiveness. It simply means that during the moratorium, landlords could not evict tenants if they were unable to pay their rent. Tenants were (and are) still on the hook for any rent owed, including late fees imposed by the landlords except where local ordinances prohibit late fees. What's more, the ban only affects tenants who make $99,000 per year as a single filer or $198,000 per year as a married couple filing jointly.
Now that the ban has been lifted, many tenants may find themselves facing the Herculean task of paying several months' worth of rent or risk being evicted.
How to Find Rental Assistance After the Eviction Moratorium
Many renters knew the day was coming where they would no longer be protected by the eviction ban. And yet, knowing this hasn't made it any easier for some renters to come up with months of back rent and fees. The CDC's ban did not establish any type of rental assistance program or funding for when renters would be liable for their payments again.
However, part of the recent massive COVID-19 relief bill included more than $50 billion in assistance for housing and homelessness, including $25 billion in emergency rental assistance.
The funds were divided and shared with each state, as well as U.S. territories and tribal lands. Funds can be used to pay forward and back rent and utilities as long as renters meet eligibility requirements.
To find your local program, you can use the Emergency Rental Assistance database from the Treasury department. Or, if you are already facing eviction, you can contact your local Find Shelter resources from the U.S. Department of Housing and Urban Development.
The best practice is to file for aid as soon as possible. Each state received funds from the coronavirus relief bill, but these funds are finite. Filing early can give you the best chance of securing the assistance you need.
What Else Can Renters Do to Keep Their Homes?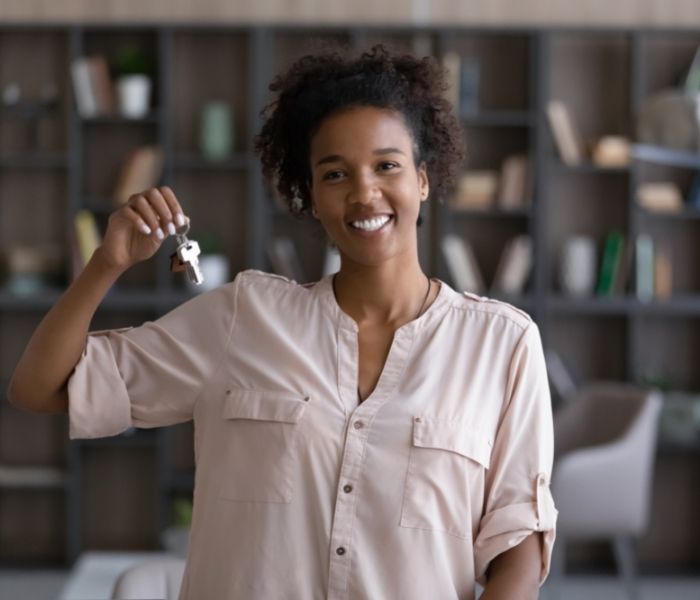 Finding rental assistance now that the eviction ban has been lifted should be the first priority for renters who have fallen behind. However, if you do not qualify for assistance or government assistance is not enough, there are a few other steps you can take right now.
For starters, it's helpful to understand your level of risk in getting evicted. While forgiving rent can sound like a decision of generosity, it's more complicated than this. Landlords often carry mortgages on their rental properties and use a portion of your rent payment each month to pay down the mortgage. However, if the landlord has been granted forbearance on their mortgage, they cannot lawfully evict tenants for not paying their rent during that period. Finding out if your landlord was granted forbearance might buy you more time.
Also, check to see if your local city or state has put an eviction moratorium into motion. The one issued by the CDC has expired as of August 2021, but Los Angeles County has banned residential and commercial evictions through September 30.
If you are facing eviction, the nonprofit organization JustShelter can put you in touch with local organizations that may be able to help. You may be able to remain in your home, or in a worst-case scenario, you can find emergency shelter if the eviction moves forward.
Also, don't neglect the power of having a conversation with your landlord. This pandemic has been hard on everyone, and even if you are behind on rent, your landlord may be willing to show compassion and understanding. See if they can work with you on a payment plan to get caught up. Ask if any part of your rent can be forgiven. Whatever terms you work out, act in good faith so that your landlord sees you're trying and willing to do your part.
The end of an eviction moratorium can be scary, but it doesn't have to cripple your bank account. To learn other ways to improve your finances, check out our free resource center.